New Tecumseth Monthly Market Update - March, 2023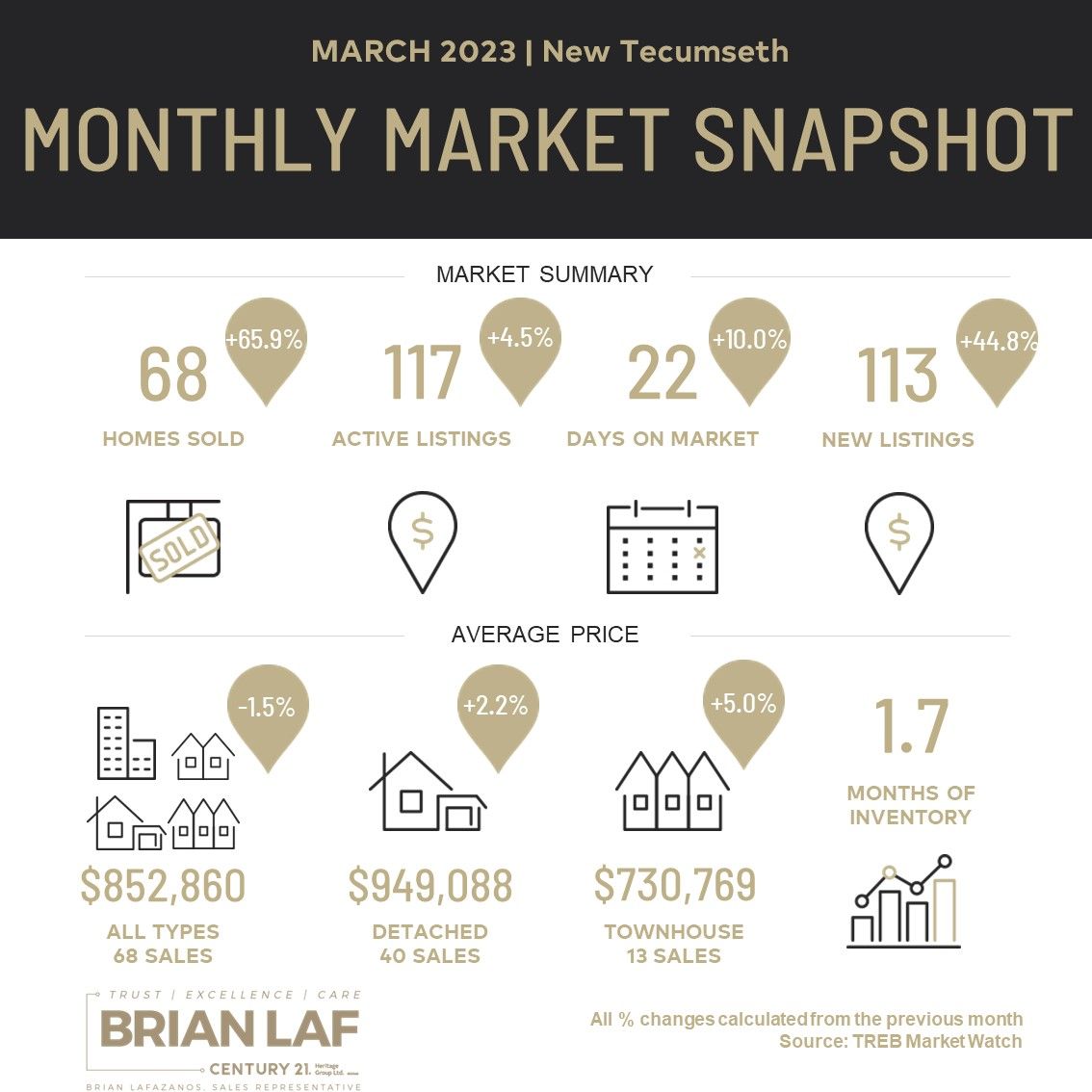 ▪️The next few months are going to be very dramatic when we talk about sales statistics *when compared to the year before*! The first few months of 2022 were the HOTTEST EVER! No current numbers will have any chance when being compared to Last Year. You've been warned!
▪️What's interesting about these numbers? The low Months of Inventory, 1.7. Anything under 3 is said to be a Sellers Market, and prices will be rising.
▪️Sales are strong but listings are low. The Buyers are back with stabilized interest rates. But Sellers are hesitant because sale prices are lower than the peak of last year, and Sellers want sale prices to be higher.
▪️Avg Sale Prices are essentially equal to February but there was 65% more sales.
▪️The number of sales for February was good. Average Prices are up and the highest since September. Days On Market are the lowest since August. Months of Inventory is the lowest since April.
▪️Is it a good time to buy? I think so! There are some very attractive prices out there, especially for well priced properties over $1M. Homes under $800k are selling well, and bidding wars are back on the best properties! 🤯
▪️Is it a good time to Sell? I think so! There is a shortage of homes for sale. Nice homes are selling fast. Buyers are out now and searching. Rural and multi-family homes are hot. Anything under $800k is hot. Call to discuss!
▪️I have been tracking and sharing weekly sales statistic on my social media and blog because things are changing so quickly. Please follow me.
▪️Please reach out if I can help in any way. I'm here to help!
Weekly Snapshot- March, 2023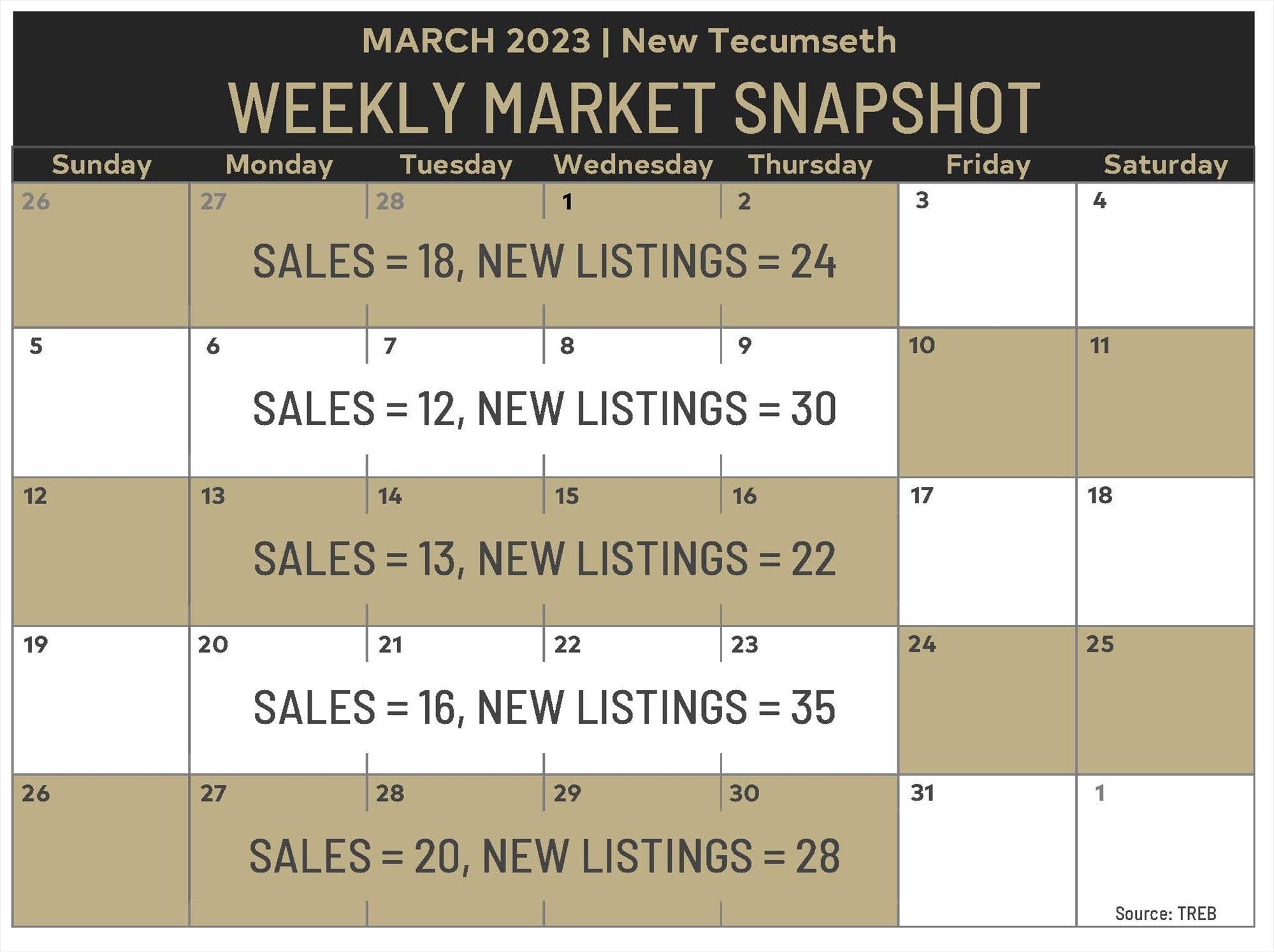 Year- Over- Year- March, 2023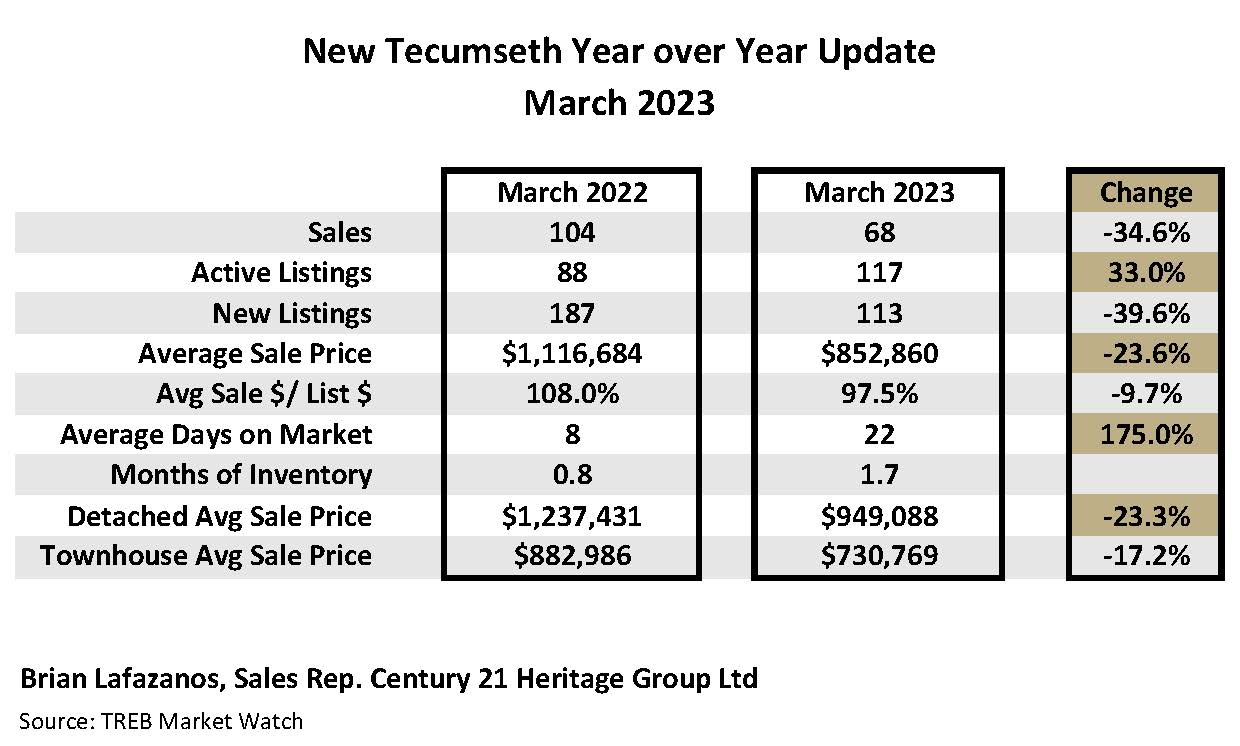 13 Month Update- March, 2023