New Tecumseth Monthly Market Update - April, 2022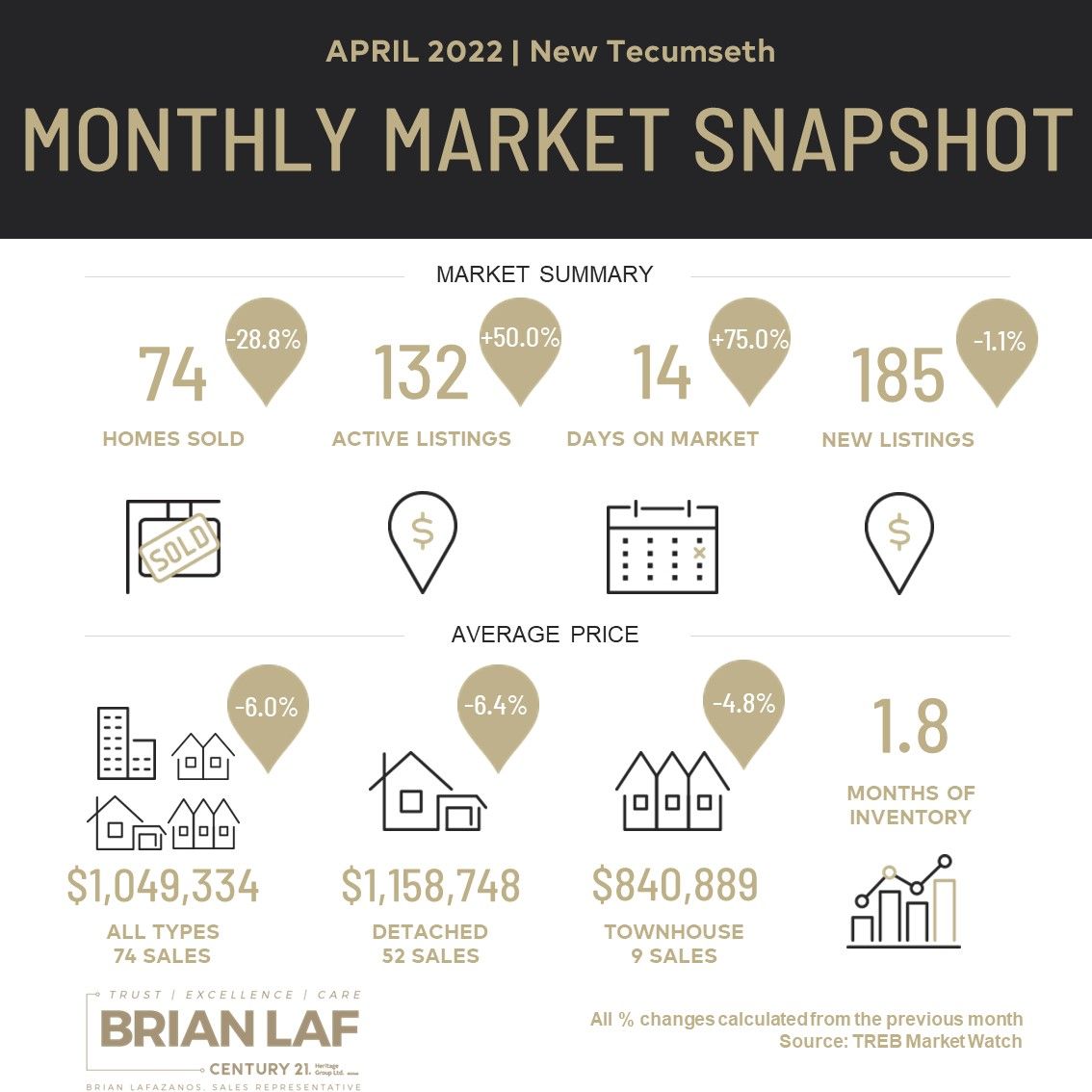 ▪️ Here is a short summary for April, I'll let the numbers do most the talking.
▪️A flood of inventory and weavering demand were the story for the month.
▪️ Prices are still high, but they are down ~6% from March, which was down ~10% from February which is significant. We'll see what happens next month if that continues.
▪️Average prices are up 27% from April 2021 vs April 2022.
▪️Sales were down 37% vs. Mar 2021. Active Listings (listings available at the end of the month) were UP 37% vs. Mar 2021.
▪️Months of Inventory, 1.8, has doubled from last month and for the first time in 13 months is over 1! This means at the current sales pace, with no new listings coming out, it would take 1.8 months for all the available properties to sell.
▪️ If you or someone you know, has been considering selling, prices are still high, but the market has change significantly. With the prices, now is still a good time to sell.
▪️ If you're buying, it's still expensive, but prices are down and buying is less competitive. There is much more choice for buyers lately, single offers on homes, and negotiating opportunities.
▪️I have been tracking and sharing weekly sales statistic on my social media and blog because things are changing so quickly. Please follow me.
▪️Please call if I can help in any way. I'm here to serve.
Weekly Snapshot- April, 2022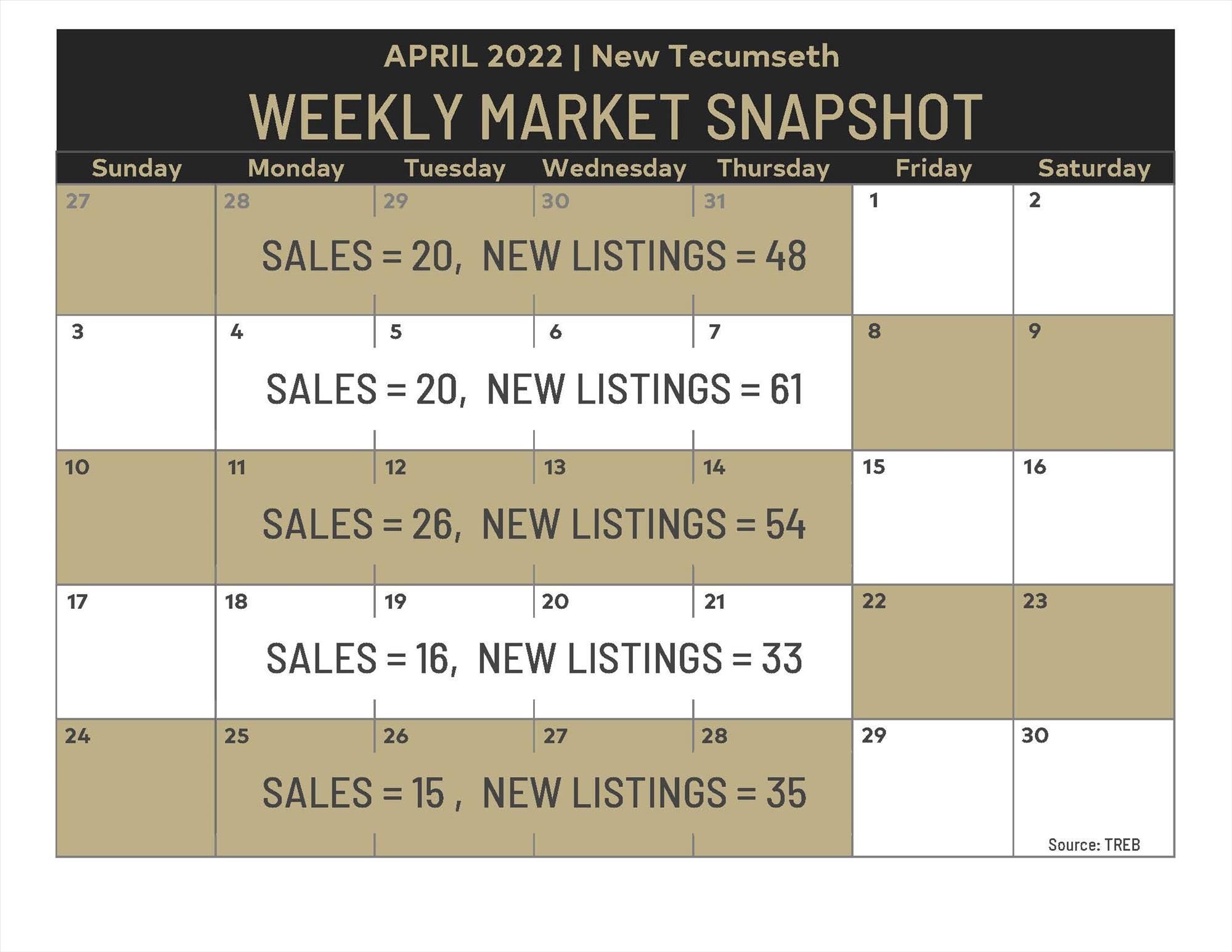 Year- Over- Year- April, 2022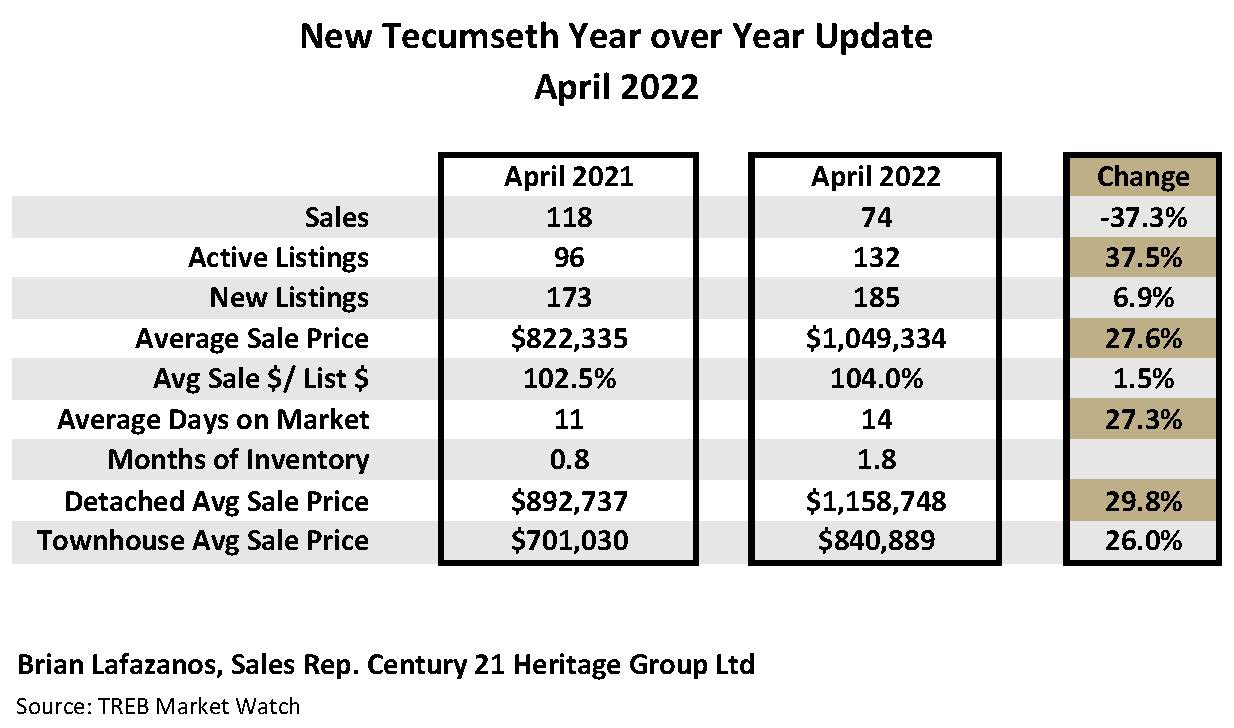 13 Month Update- April, 2022