New Tecumseth Monthly Market Update - January, 2023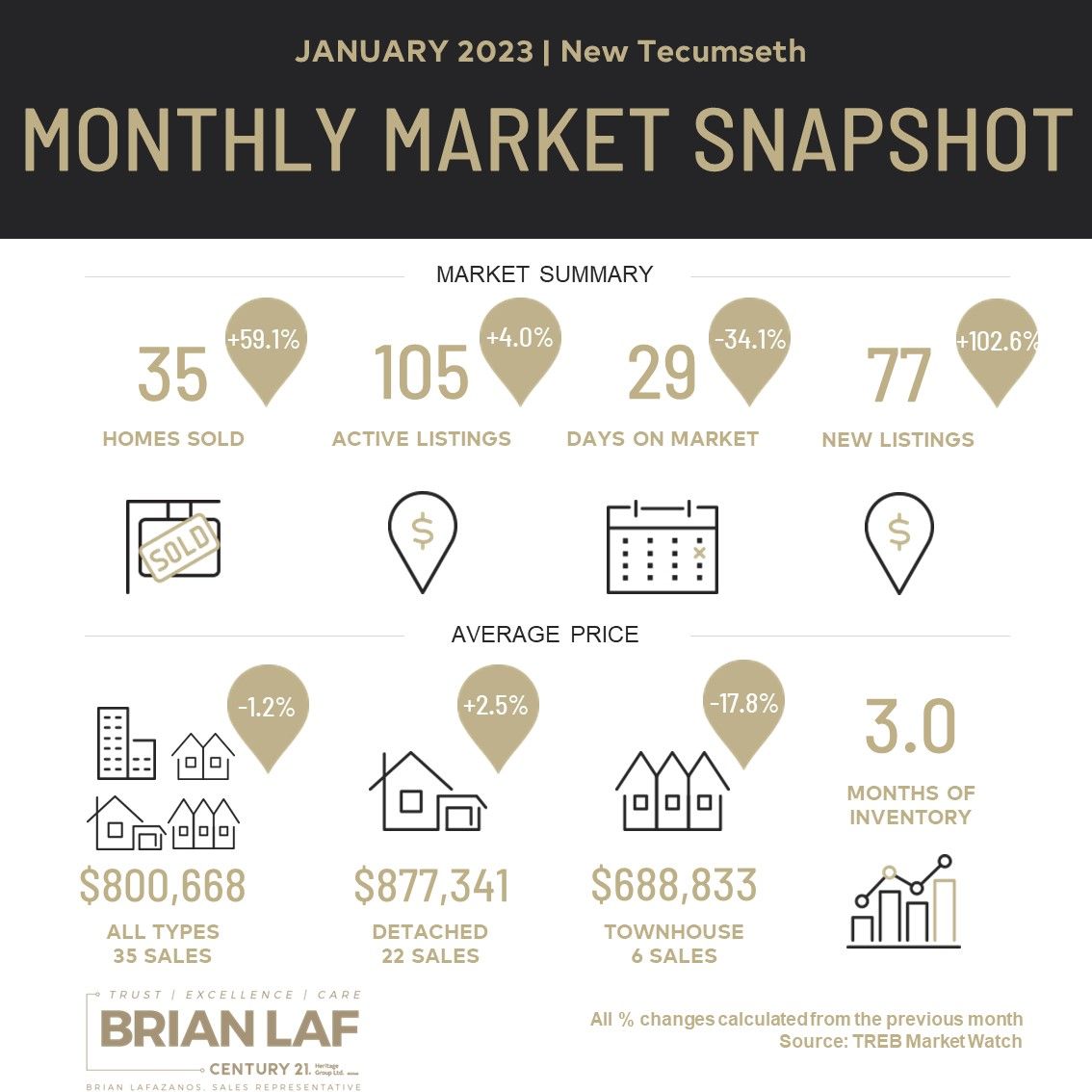 ▪️ "There are three kinds of lies: lies, damned lies, and statistics." Mark Twain
▪️The next few months are going to be very dramatic when we talk about sales statistics *when compared to the year before*! The first few months of 2022 were the HOTTEST EVER! No current numbers will have any chance when being compared to Last Year. You've been warned!
▪️What's interesting about these numbers? The strong number of sales for January. Only a few less than the very strong 2022. This could be positive sign for a potentially strong Spring Market. And the number of New and Active Listings. Sellers want to sell! And most of them will re-buy. Buyers, where are you?!
▪️ "Buy and re-fi" will be the story for 2023. Buy now with a short term mortgage, and refinance a new mortgage in 2024. It may be expensive for a year, but it will hopefully get more affordable in the future with lower interest rates.
▪️Is it a good time to buy? I think so! There are some very attractive prices out there, especially for well priced properties over $1M. Homes under $800k are selling well, and sometimes with bidding wars! 🤯
▪️I have been tracking and sharing weekly sales statistic on my social media and blog because things are changing so quickly. Please follow me.
▪️Please reach out if I can help in any way. I'm here to serve!
Weekly Snapshot- January, 2023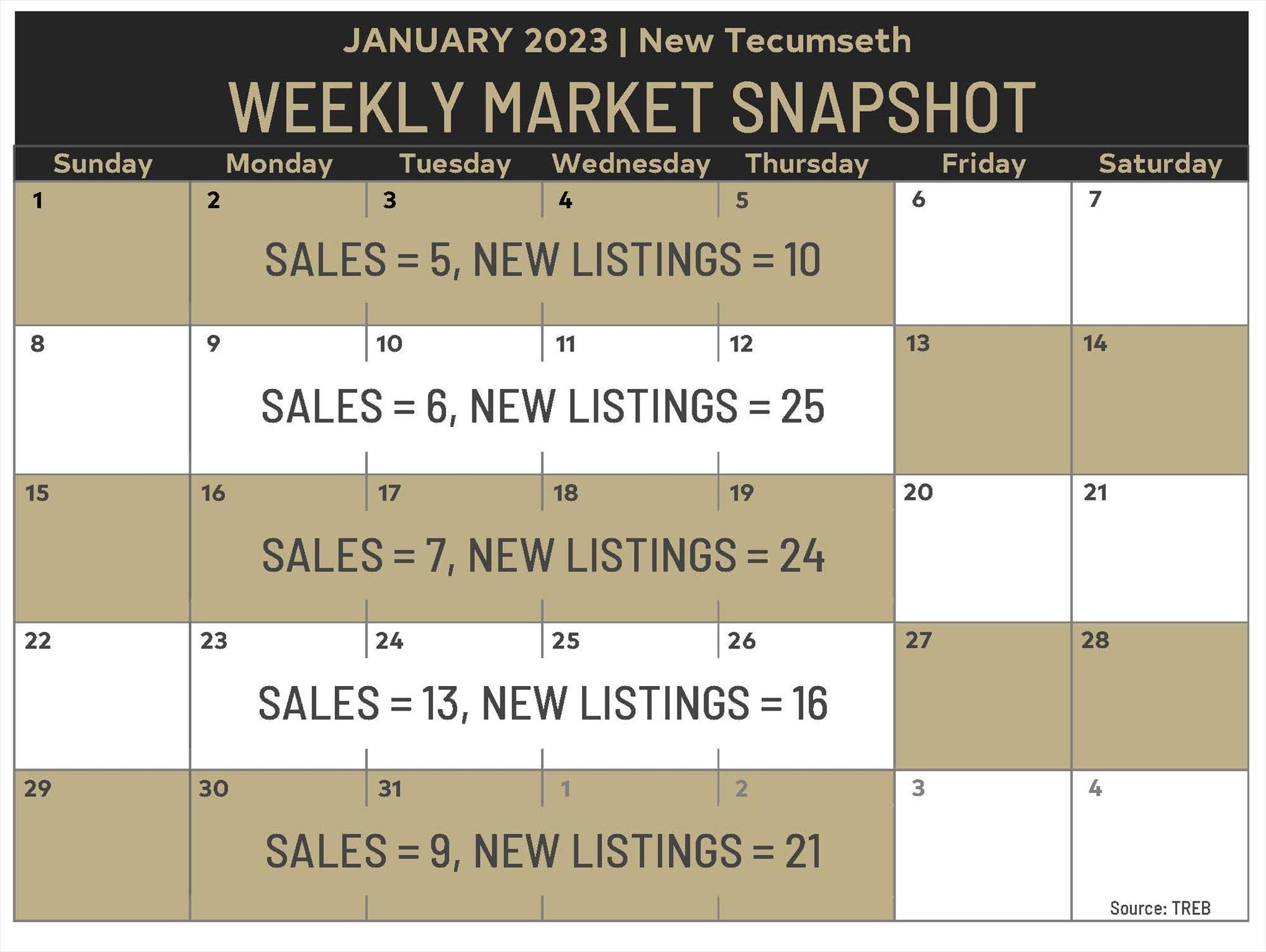 Year- Over- Year- January, 2023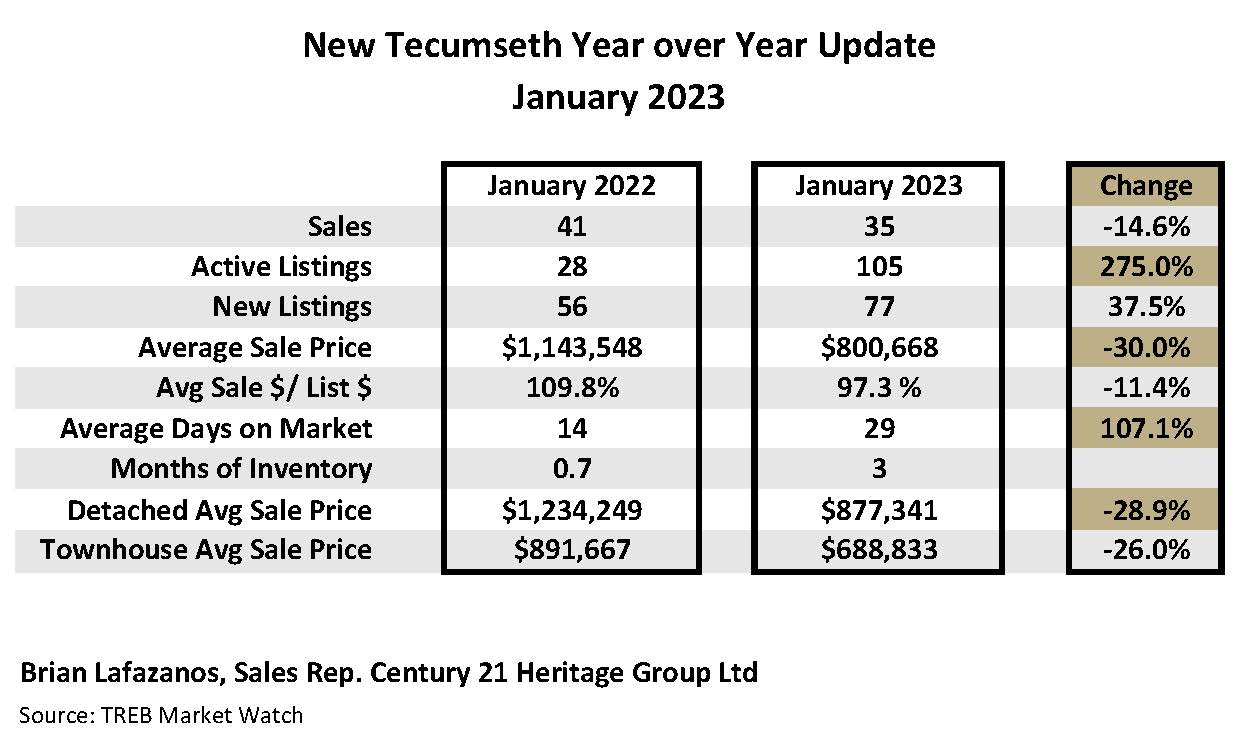 13 Month Update- January, 2023