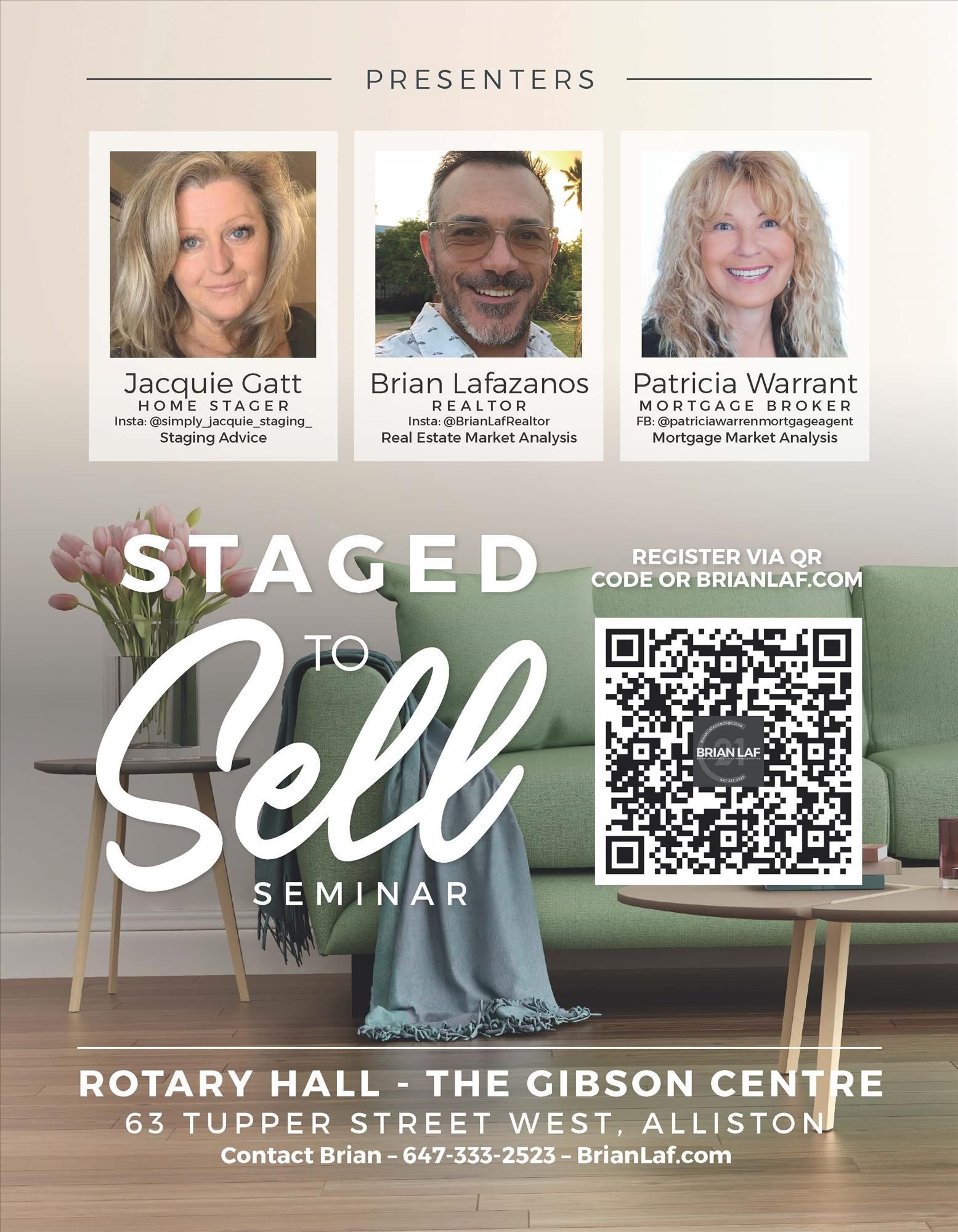 STAGED TO SELL
Free Information Seminar
You're invited to a public info seminar on staging and preparing your home for sale.
Presentations from:
Jacquie Gatt - Staging and Design
Brian Lafazanos, REALTOR® – Real Estate Market Analysis
Patricia Warrant, Mortgage Broker – Mortgage Market Analysis
April 27, 2023 from 6:30pm-8pm (Doors Open at 6pm)
Rotary Hall
The Gibson Centre
63 Tupper St W, Alliston Ont. L9R 1E4
Please RSVP below! We look forward to meeting you!