New Tecumseth Monthly Market Update - July, 2021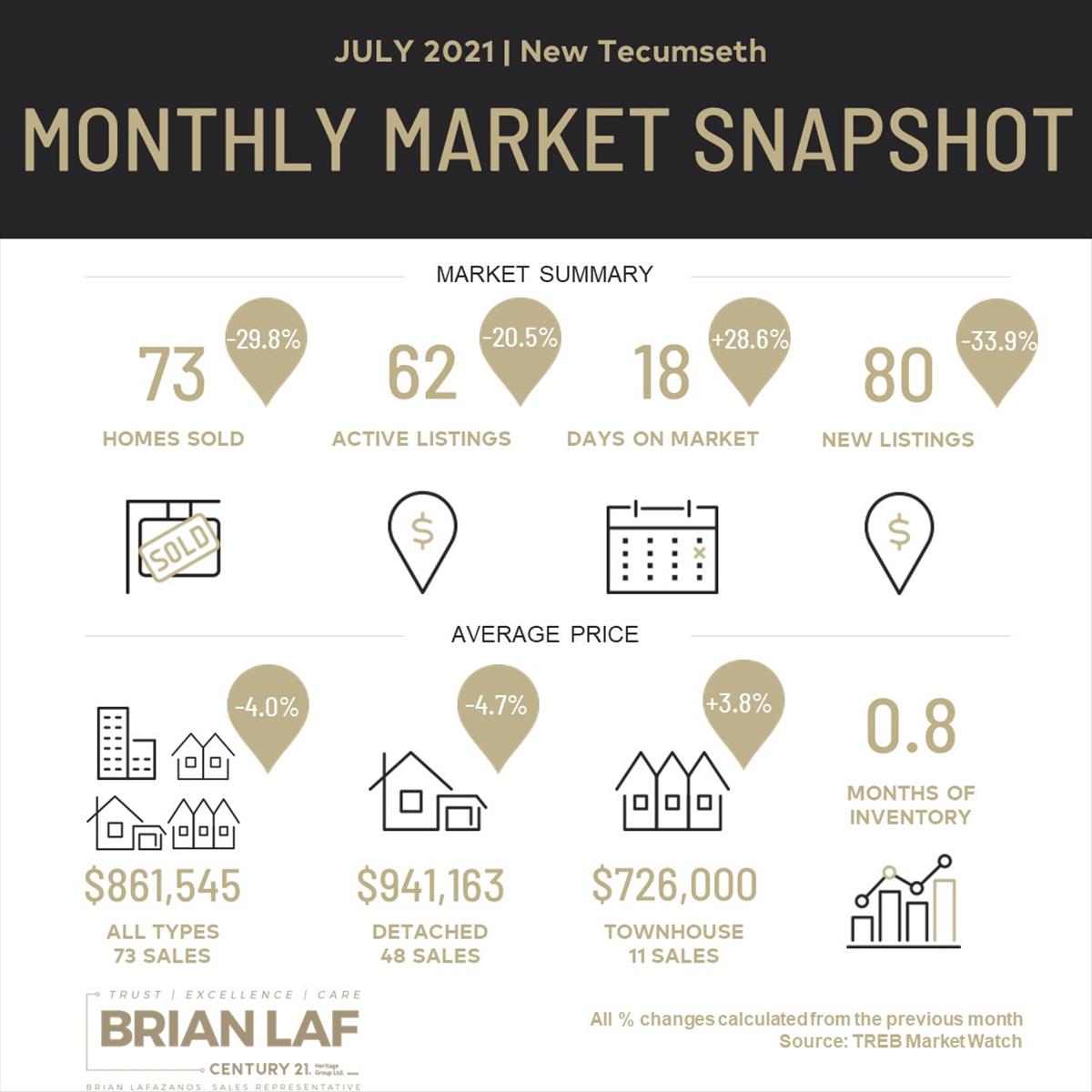 Yes, I know its almost September. Sorry for the delay with this.

July 2021 was a slower month for the local market by almost every metric. This slowing was to be expected for the summer months. Peoples focus has shifted from real estate to enjoying the summer and social gatherings as Ontario continued to reopen from pandemic shutdowns.

The number of monthly sales declined in July to 73, which is well below the 13 month average of 99, and the fourth lowest in the last 13 months.

Average sold price is down from last month and gratefully not another record high at $861K. Detached average sale price is down too, but townhouse average is a record number. The most affordable homes are the hottest segment of the current market.

Sale Price vs List Price ratio was also down, 102.3%. That means all home sales in July were selling for an average of 2.3% over asking price. Again, a function of low inventory and strong demand. But this is also a result of some sellers' strategy to list for below "market value" and sell for more than asking, artificially inflating this measure.

Active Listings, 62, are down and low, the third lowest in 13 months. This is where one of the main challenges of this market lies; low inventory. Active Listings is a measurement of the number of homes available at the end of the month.

Months of Inventory, 0.8, is equal to last month and to the 13 month average. Months of Inventory refers to the number of months it would take for the current inventory of homes on the market to sell given the current sales pace. Values below 4.0 are said to be a seller's market and means prices should be rising, as they have been!

Days on Market are up again to an average of 18 days. This is another illustration of the less-hot summer market. Demand is lower, so things are taking longer to sell.

In summary, this less-hot Sellers' market is a welcome relief to this historic year. The slowdown this month and likely for August's as well, was predicable. But the fundamental of very low inventory remains and will be difficult to correct unless a rush a people decide to sell. But is unlikely because this market is too expensive for most people to buy and sell in. Demand has slowed, but will likely increase again in the fall. The fall is traditionally the second busiest time for sales in the year. And interest rates are low and will likely continue to be for another year. My questions is; how strong will the fall be? Will prices continue to increase under low supply pressures? I hope not!

If you've been considering selling, prices have never been higher, and the fall should be a great market. If you have been trying to buy or waiting to buy, there are some deals to be had in this summer market. If you're buying for the long term, you may be buying at a high point, but over the long run it won't matter. If you're planning on buying and selling again soon i.e. flipping, now is a risky time to buy.

I have been tracking and sharing weekly sales statistic on my social media and blog because things are changing so quickly.

Stay safe and be well everyone.
Weekly Snapshot- July, 2021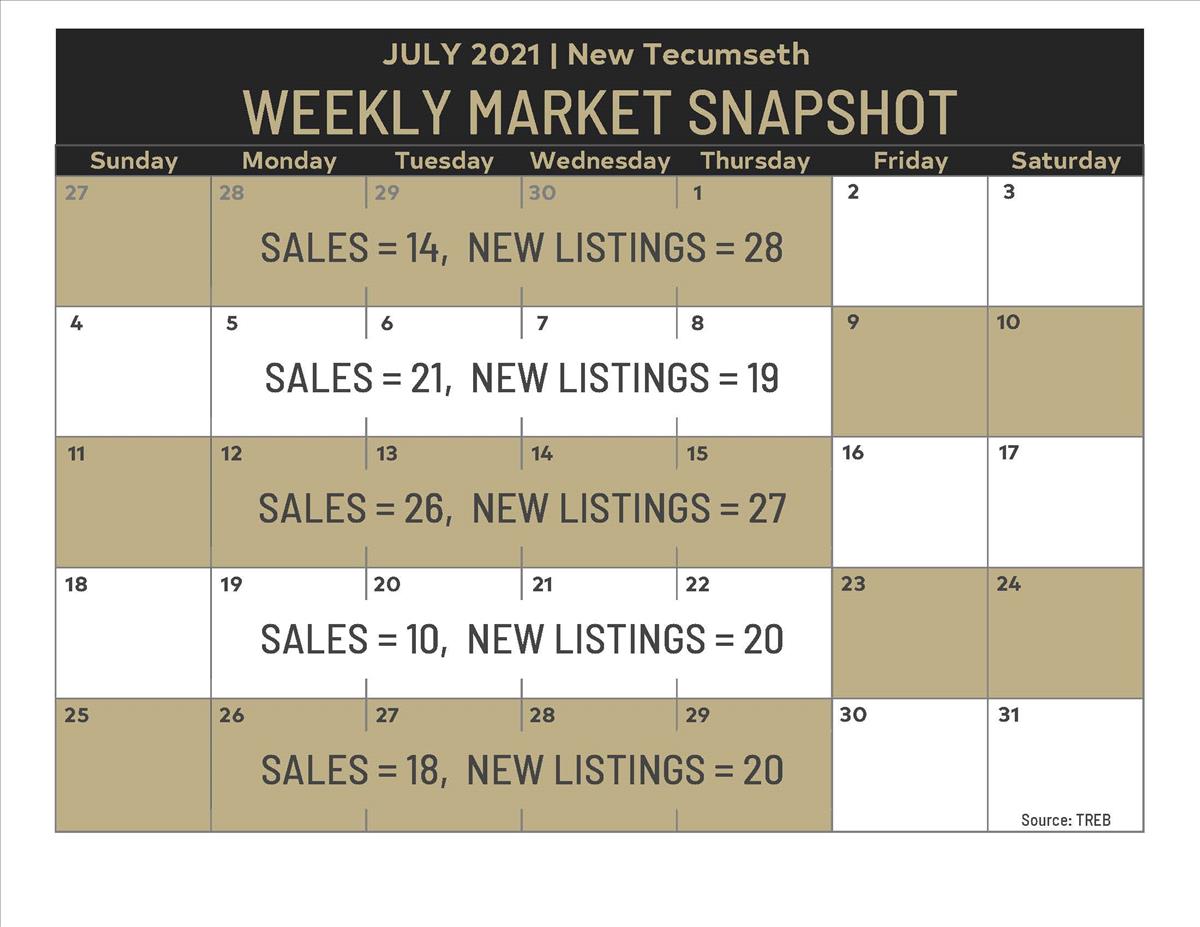 Year- Over- Year- July, 2021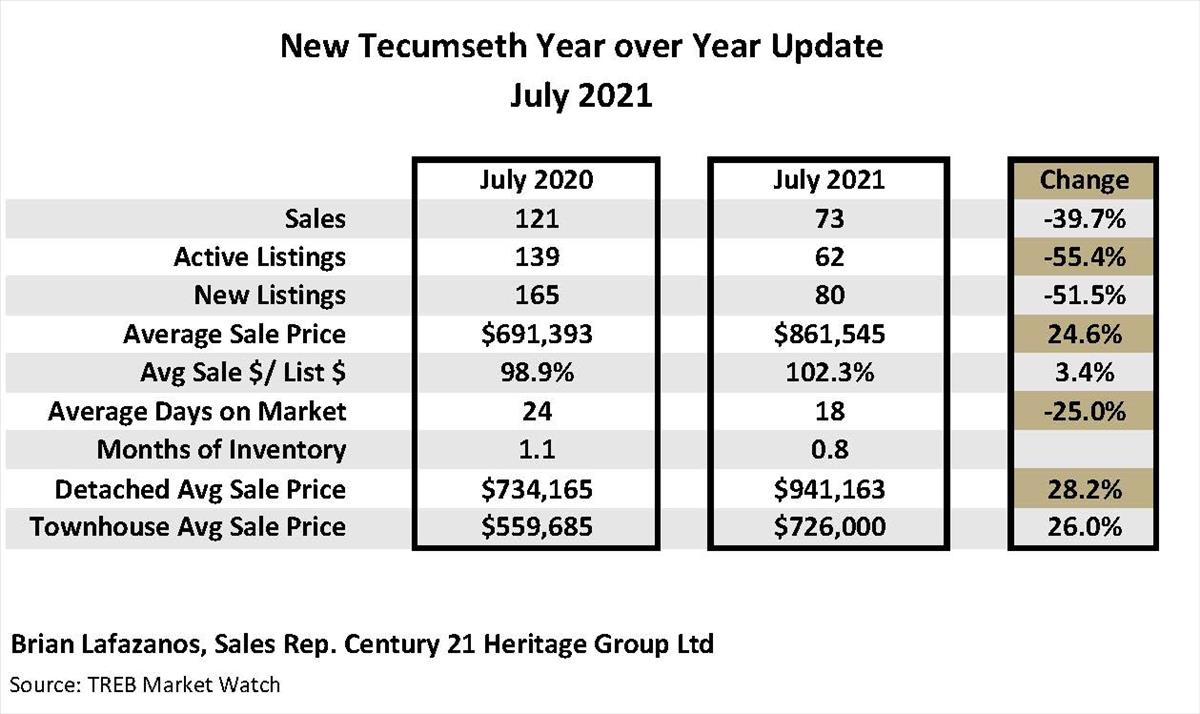 13 Month Update- July, 2021