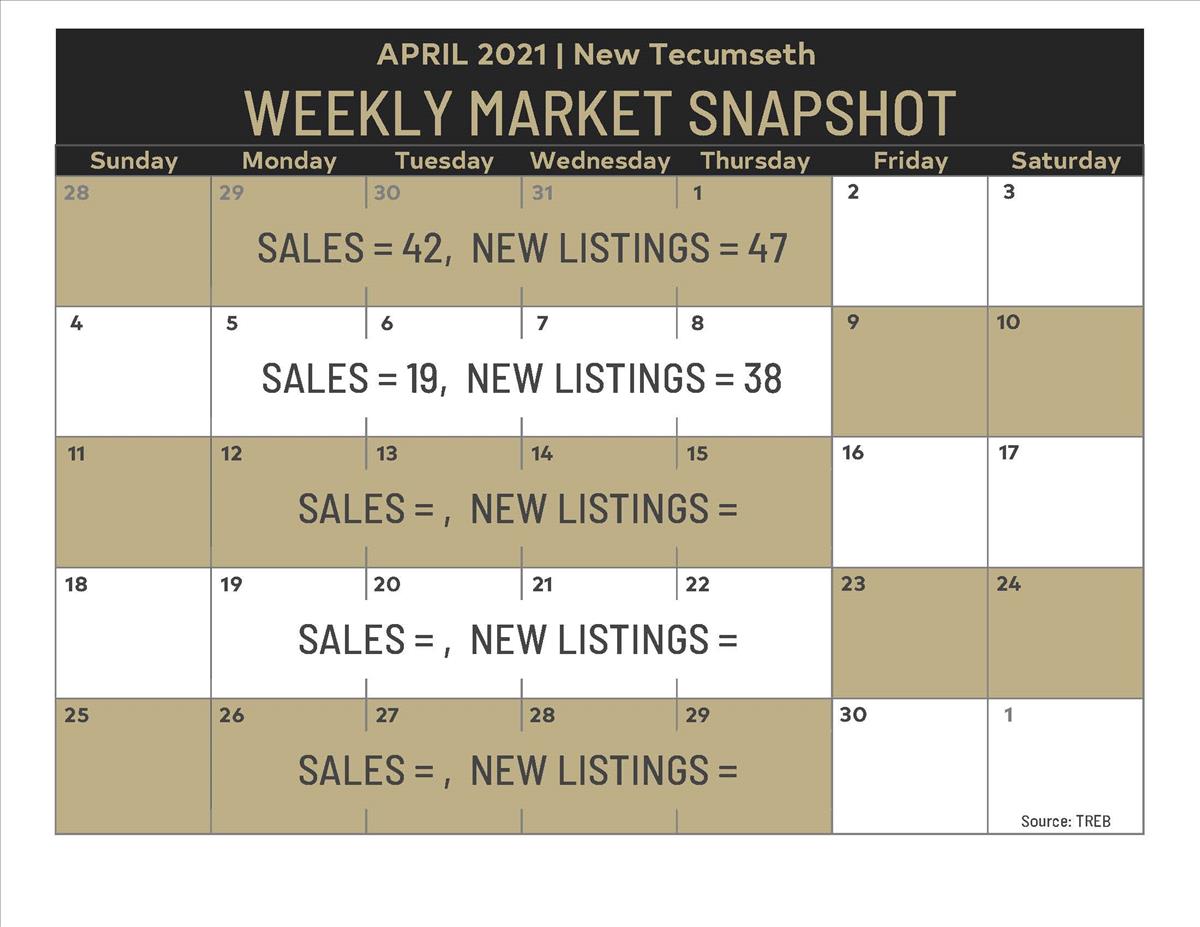 This market calls for weekly updates.

What a difference one week can make in this market! Sales last week have
dropped by more than half from the week before! We have to go back nine
weeks to get a sale number below 20 sales in a week. Note that past week
did included the Easter holiday weekend, which could explain the lower
number in sales.

I'm again happy to see more New Listings than Sales, almost double even! If
New Listings continue to outpace Sales, that is more housing supply for the
market, which is more choice for Buyers, which could lower increasing price
pressures.

Are we now on the back side of the sales peak as previously thought? Only
time will tell.

Last Weeks Numbers:
▪️ Avg Sold Price: $772,321
▪️ Avg Sale Price/ List Price: 105% - Median: 104%
▪️ Avg Days on Market: 8 - Median: 6

Average Sold Price is down significantly from the week before. Sale Price/
List Price ratio is up slightly. Interestingly, Average Days on Market are
down. I think this is a result of shifting offer strategies away from set
offer dates 5-7 days after the first day on market to now commonly offers
being accepted anytime, sometimes just a few days after first day on market.

It will be very interesting to see how the coming weeks unfold. Each week
is defiantly a new surprise!

It's still a great time to sell! If you know anyone CONSIDERING SELLING,
don't delay! Contact me today!

It is a strong Sellers Market with low inventory and strong and
competitive buying demand.

We have changed how we do some things to work in a safe and responsible
manner. Please let me know if I can help in anyway, I'm here to serve.

Be safe and be well!