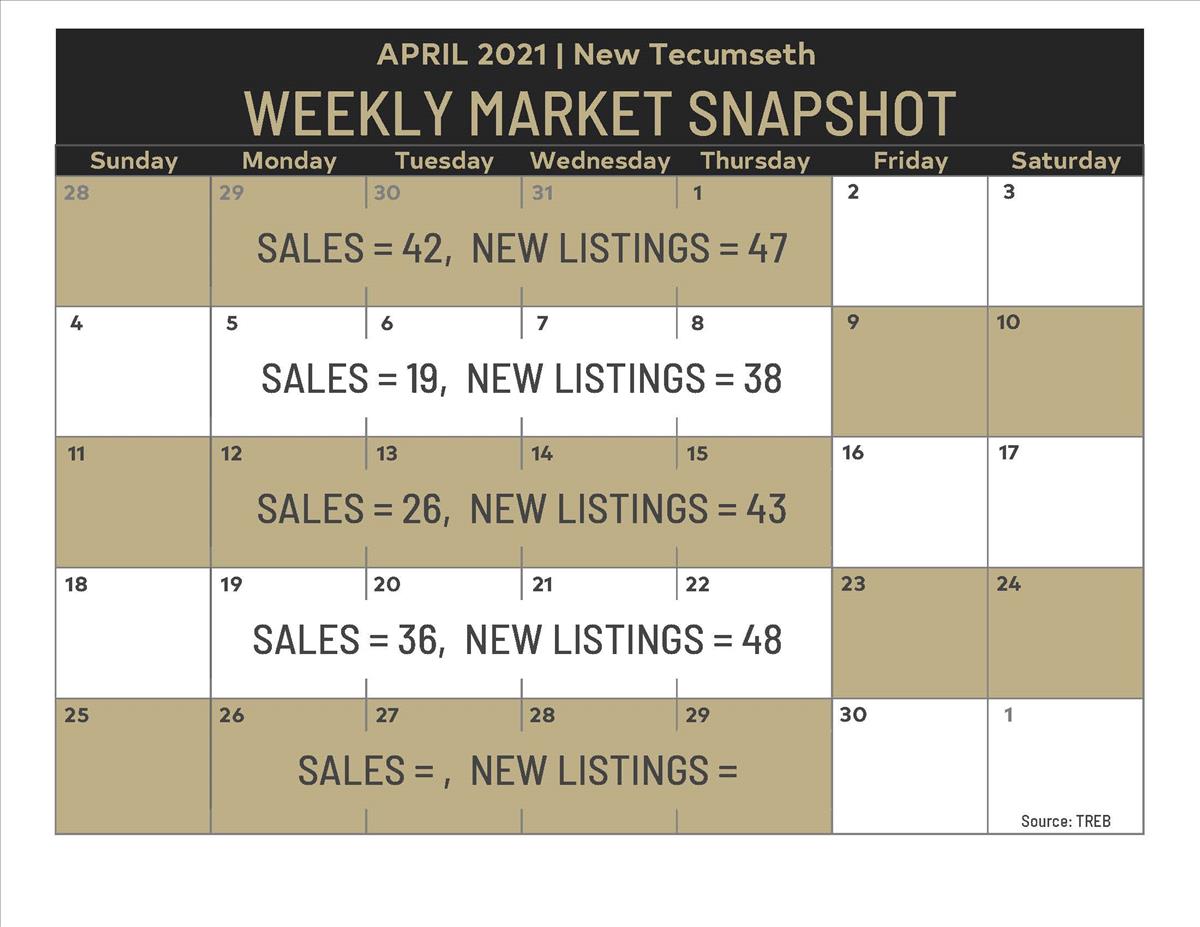 This market calls for weekly updates.

I missed the pervious weeks updates so two weeks in one here.

What has been going on? These numbers are bouncing all over the place. There is no clear trend of the market going up or down at the moment so let's say it's plateaued.

What is clear is that there are more New Listings every week than Sales. I think this is fantastic because it shows there is a little more supply and a little less demand. This should mean the market is trending towards being more balanced.

Are we now close to the back side of the sales peak as previously thought? Only time will tell.

April 9-15 Numbers:
▪️ Avg Sold Price: $792,686
▪️ Avg Sale Price/ List Price: 101% - Median: 100%
▪️ Avg Days on Market: 12 - Median: 10

Last Weeks Numbers:
▪️ Avg Sold Price: $811,906
▪️ Avg Sale Price/ List Price: 102% - Median: 101%
▪️ Avg Days on Market: 11 - Median: 8

Sale Price/List Price ratio is trending around 100%, meaning properties are not selling for significantly over asking as they have been, but now at or just above their asking price.

Average Days on Market are also up. This is a result of shifting offer strategies away from set
offer dates, having more properties on the market and them sitting on the market a little longer.

It will be very interesting to see how the coming weeks unfold. Each week
is a new surprise!

It's still a great time to sell! If you know anyone CONSIDERING SELLING,
don't delay! Contact me today!

It is a strong Sellers Market with low inventory and strong and
competitive buying demand.

We have changed how we do some things to work in a safe and responsible
manner. Please let me know if I can help in anyway, I'm here to serve.
Be safe and be well!