New Tecumseth Monthly Market Update - May, 2021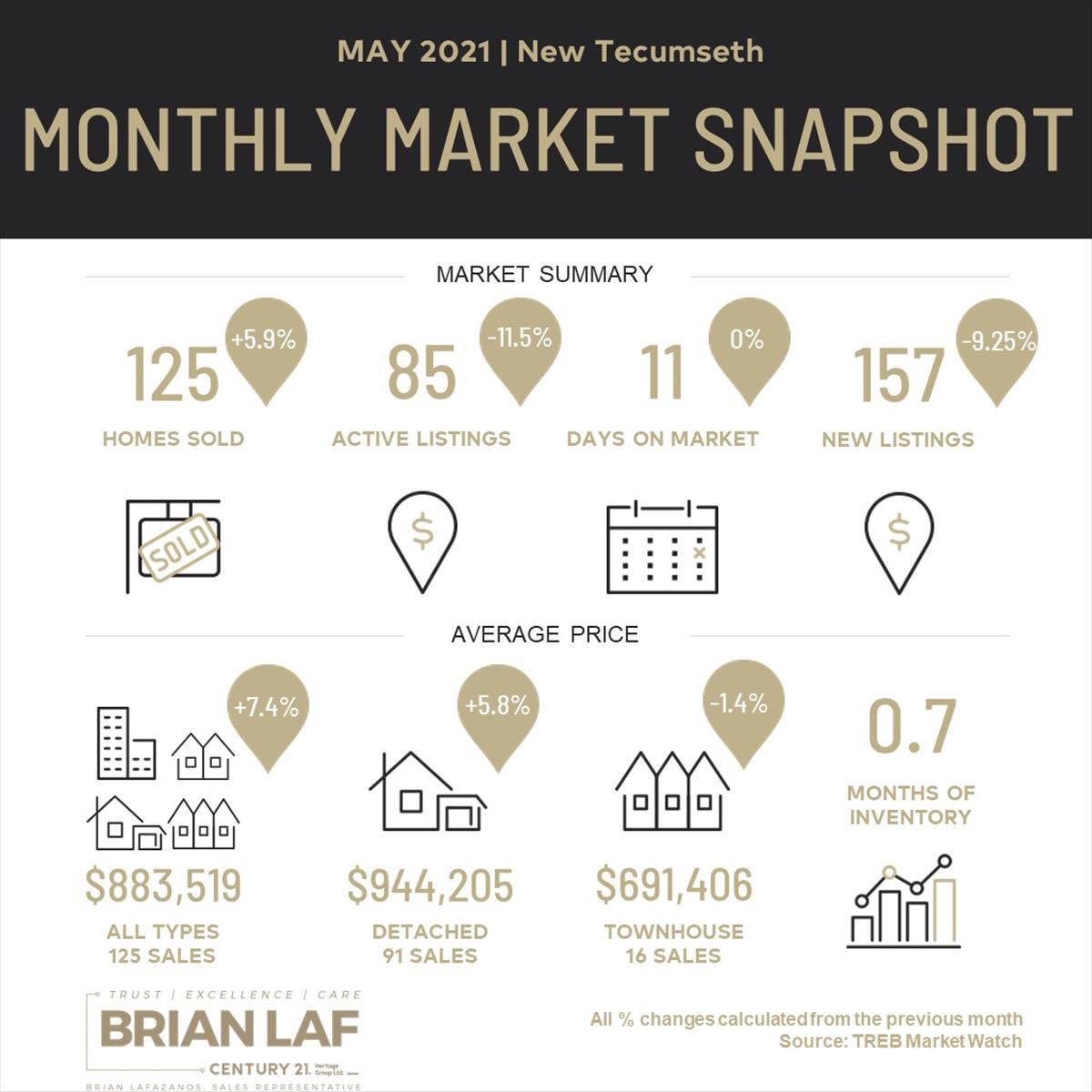 June is almost done so I better get MAY's stats done!

May 2021 was another very strong month for the local market with high average sale prices, high sales numbers, low inventory, homes selling for over asking price and quickly. What I thought earlier in the year was a cresting of the peak of this market or a plateau was incorrect. The hot, sellers market is just continuing on because of continuingly low inventory and strong demand.

The number of monthly sales continues to be strong, 125, with one of the highest total monthly sales in the last 13 months.

Average sold price is another incredible, record high and approaching $900k! Detached average sale price is close to $1M (!) and townhouse prices are down just slightly to just below $700k.

Sale Price vs List Price ratio was 103.6%. That means home sales in May were selling for an average of 3.6% over asking price. Again, a function of low inventory and strong demand.

Active Listings, 85, is remaining steady around 80 for the last few months, but it is still not enough to satisfy this high demand. Active Listings is a measurement of the number of homes available at the end of the month.

Months of Inventory, 0.7, is down from last month and continues to be low and below 1.0. Months of Inventory refers to the number of months it would take for the current inventory of homes on the market to sell given the current sales pace. Values below 4.0 are said to be a seller's market and means prices should be rising, and they certainly have been!

Days on Market are steady at to an average of 11 days. This is an illustration of the hot market, as any homes come on the market, most sell very quickly.

In summary, this hot Sellers market is continuing with no significant change in sight, I believe. The very low inventory will be difficult to correct unless a rush a people decide to sell. But this market is too expensive for most people to buy and sell in. Demand also continues on strong. That may slow as peoples focus shift as the world begins to open post pandemic. But interest rates are low and will likely continue to be for another year. The questions as always: what's next?

If you've been considering selling, don't delay, prices have never been higher. If you have been trying to buy or waiting to buy, things appear to be getting easier with more inventory coming available. If you're buying for the long term, you may be buying at a high point, but over the long run it won't matter. If you're planning on buying and selling again soon i.e. flipping, now is a risky time to buy.

I have been tracking and sharing weekly sales statistic on my social media and blog because things are changing so quickly.

Stay safe and be well everyone.
Weekly Snapshot- May, 2021
Year- Over- Year- May, 2021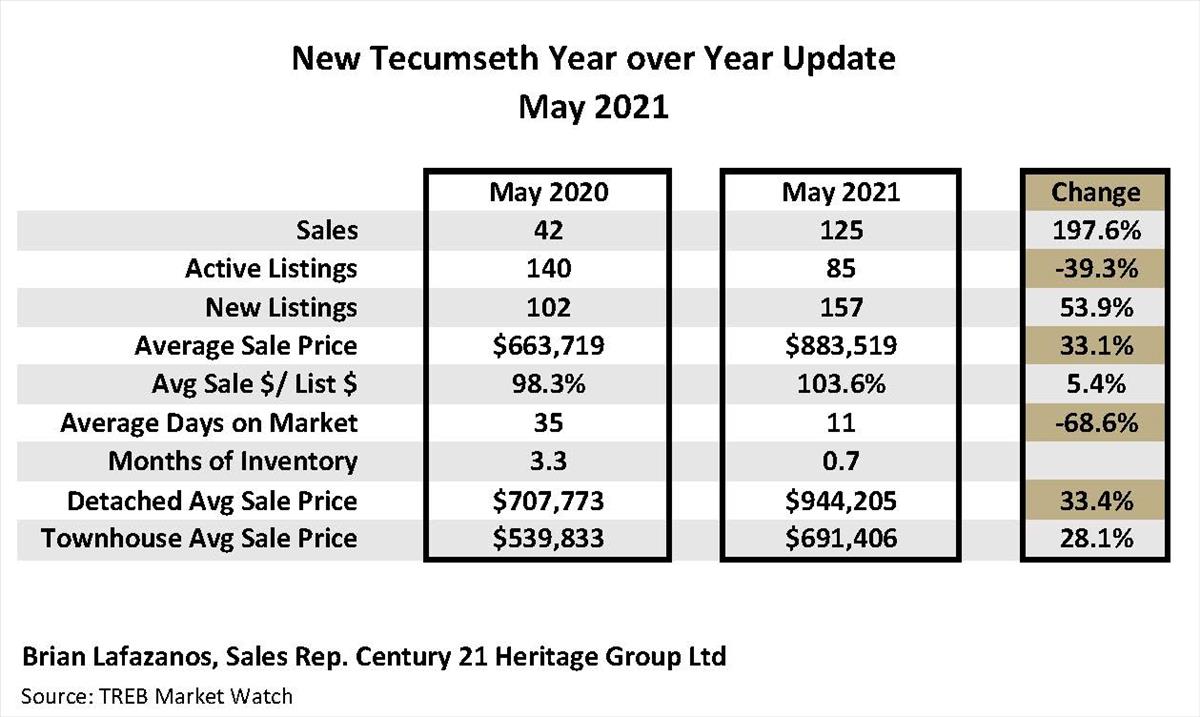 13 Month Update- May, 2021