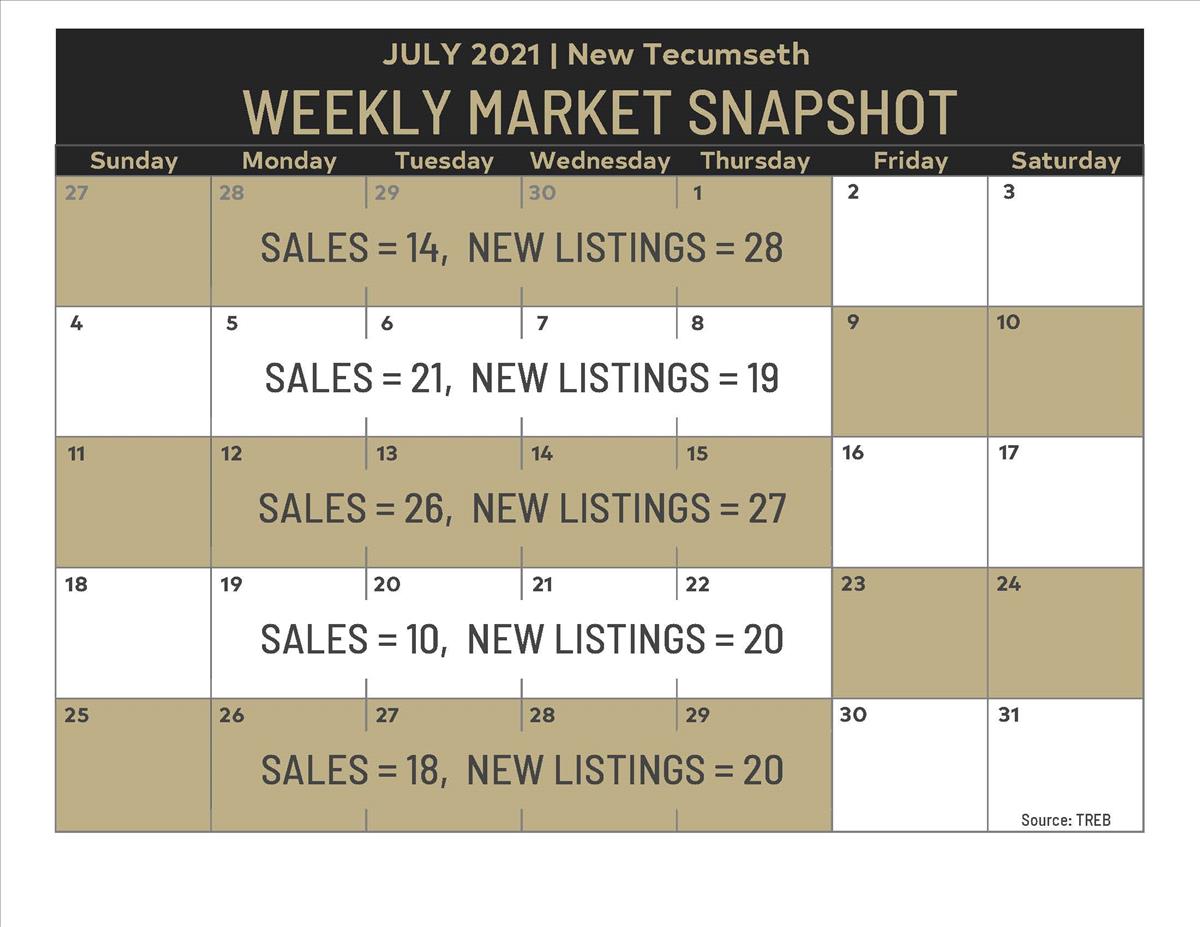 This market calls for weekly updates.

Again, we have had a couple slow weeks of activity for the last two weeks of July. This is typical for a traditional July, but this year has been anything but traditional. Also, with Ontario reopening, people are focused on other things than real estate, adding to the slow down.

I'm going to predict that August will see the same, slower activity. What has me more curious is what is going to happen in September. We shall see!

It's still a good time to sell, prices are at an all time high, inventory is still low, but demand has slowed too. If you know anyone considering selling, have them contact me to discuss.
Please let me know if I can help in anyway, I'm here to serve.
Be safe and be well!