New Tecumseth Monthly Market Update - November, 2021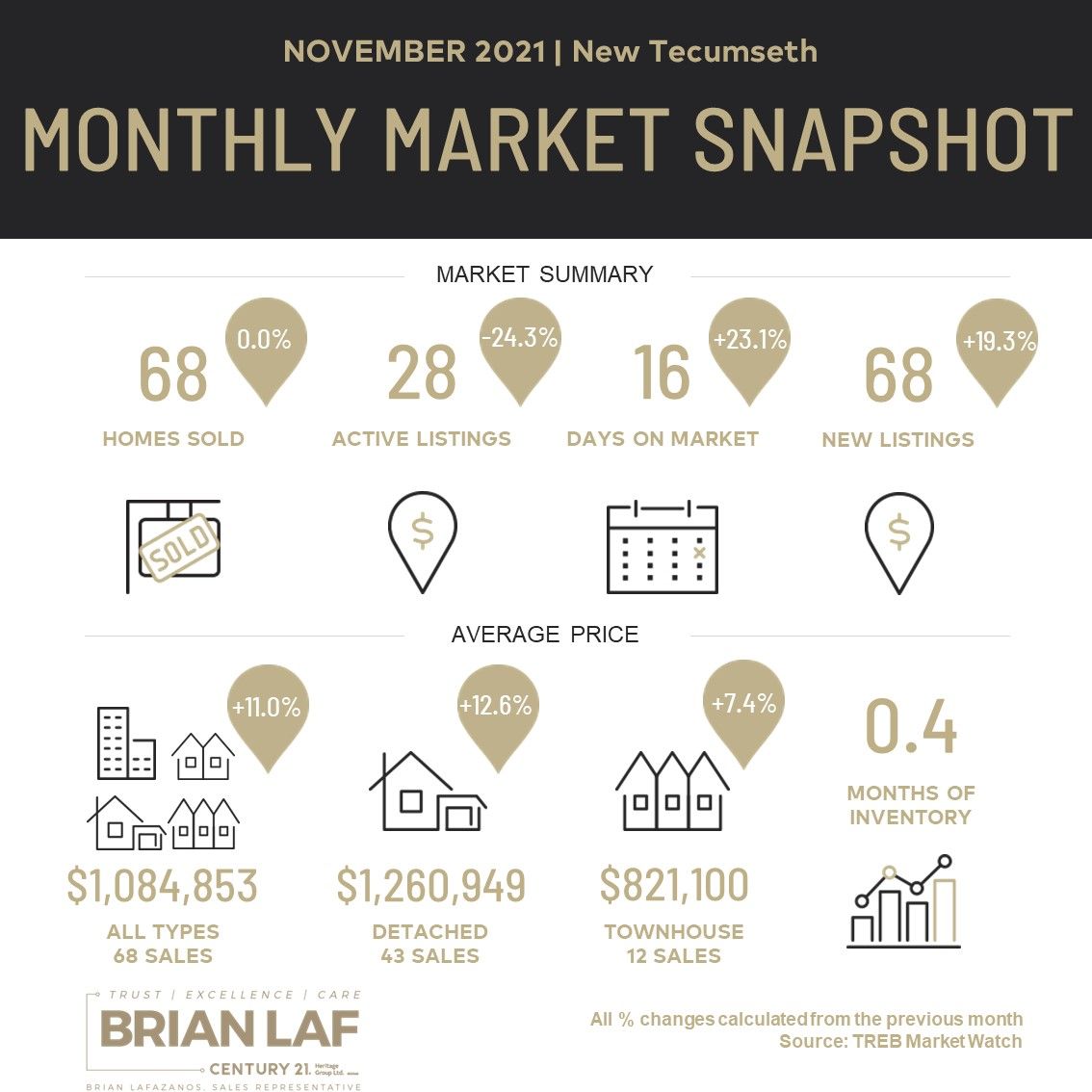 It's been a minute since I did one of these monthly summaries. This one will be a brief version because I'll let the numbers do the talking.
Demand is super high and all inventory get consumed immediately. It's back to holding offers, Offer Nights and bidding wars. 5+ offers on most local properties atm.
If you or someone you know, has been considering selling, prices have never been higher because of incredible demand. If you're buying for the long term, you may be buying at a high point, but over the long run it won't matter. If you're planning on buying and selling again soon i.e. flipping, now is a risky time to buy.
I have been tracking and sharing weekly sales statistic on my social media and blog because things are changing so quickly.
Stay safe and be well everyone.
Weekly Snapshot- November, 2021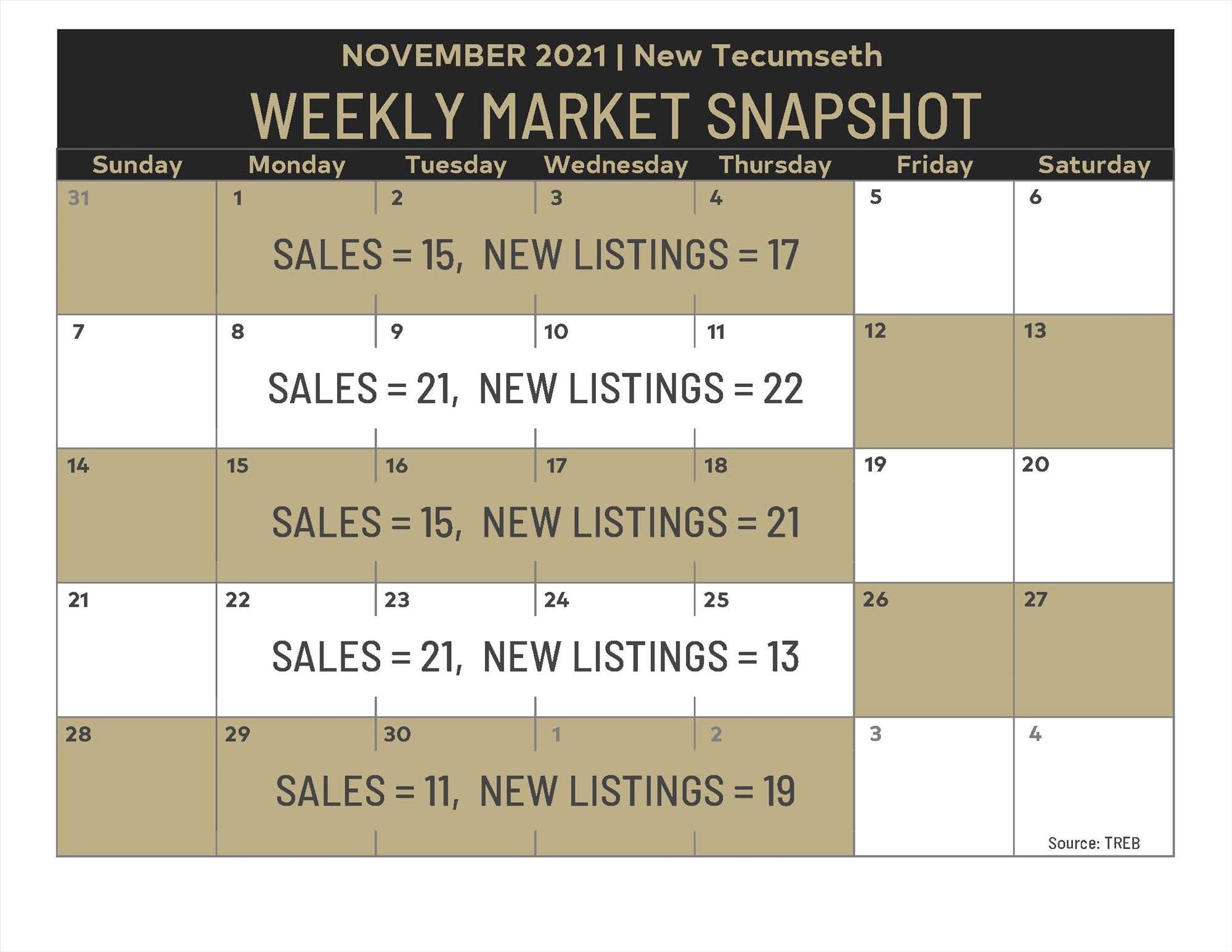 Year- Over- Year- November, 2021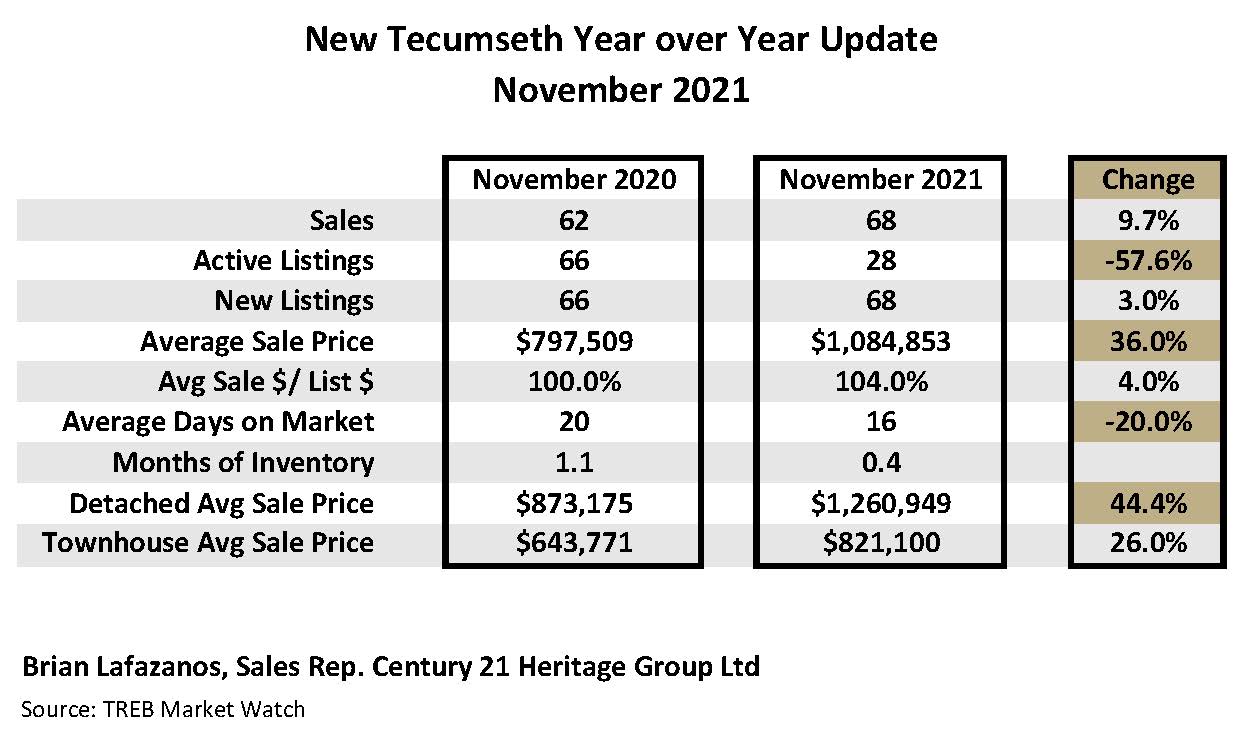 13 Month Update- November, 2021