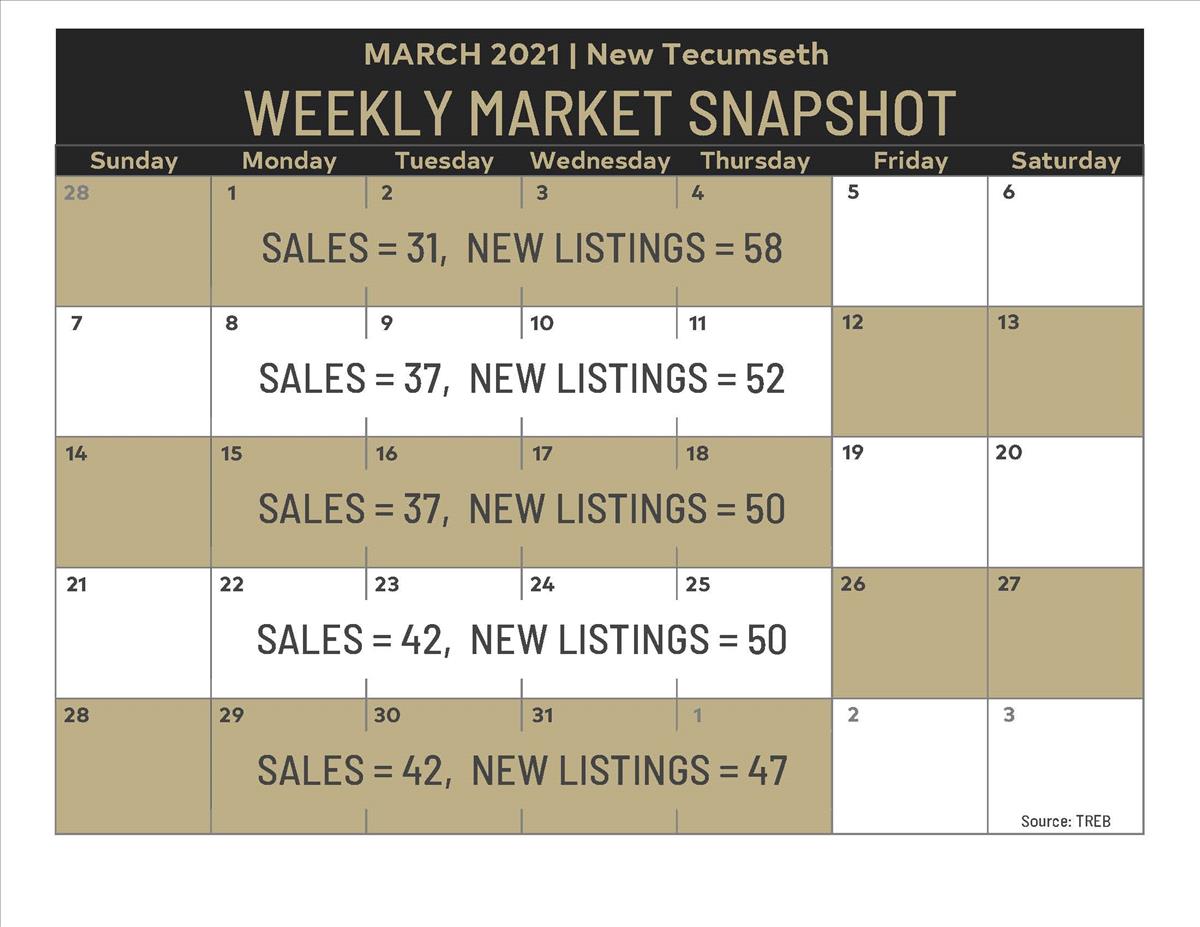 This market calls for Weekly Updates.

I missed publishing the third week of March! Sorry! Two in one this week.

The market is still bananas! I'll try my best to explain what's been happening. The activity for March is off the charts in almost every metric! I'll be posting my March summary soon.

We are not of the back side of an sales peak yet as previously thought.
Sales continue to increase and now New Listings are on the decrease. Huh?
New Listings have out paced sales, which I like, but the gap between the two
is shrinking, which I don't like. If we are to get close to a balanced
market, we need less sales and more listings.


Last Weeks Numbers:
▪️ Avg Sold Price: $845,380
▪️ Avg Sale Price/ List Price: 102% - Median: 102%
▪️ Avg Days on Market: 11 - Median: 8


One encouraging measurement that has been steadily decreasing is the Avg.
Sale Price/ List Price ratio. It started the month at 108% on average and
has come down incrementally every week in the month to the latest of 102%.
This means buyers are not paying as much over asking price as they were.
Which also likely means there are fewer offers on each property when they
sell. I've noticed the same in my practise too.


Offer strategies are shifting too. What was the norm of holding offers and
offer nights is not so common any more. Many new listings are now accepting
offers any time.


It will be very interesting to see how the coming weeks unfold. Each week
is a new surprise!


It's still a great time to sell! If you know anyone CONSIDERING SELLING,
don't delay! Contact me today!


It is a strong Sellers Market with low inventory and strong and
competitive buying demand.


We have changed how we do some things to work in a safe and responsible
manner. Please let me know if I can help in anyway, I'm here to serve.


Be safe and be well!